A Trusted Partner to Modernize Your Energy Infrastructure
As a leader in the energy services industry, Ameresco is always on the cutting edge of advanced technologies. We provide solutions that increase resiliency, decrease carbon emissions, and modernize aging infrastructure, so our utility partners can focus on their customers and communities.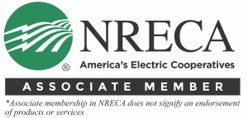 We are proud to support cooperatives as a NRECA Associate Gold member. Our innovative approach to energy security compliments the reliability that cooperatives deliver. Ameresco is transforming the energy economy, building resiliency and sustainability into every project we touch.


Complimentary Assessment for NRECA members
Discuss your options and next steps towards enhancing utility resiliency and sustainability with one of our experts. Our complimentary assessment for NRECA Cooperative Members will review your infrastructure for modernization opportunities. Get in touch today by completing the form at right →


Co-Op Highlight: Delaware Electric Cooperative

Delaware Electric Cooperative signed an agreement to purchase power produced at the Delaware Solid Waste Authority's Landfill (DSWA) in Sandtown, DE. The Greenwood based Cooperative will purchase two megawatts of power produced at the landfill, enough to power 1,000 homes. "Delaware Electric Cooperative is proud to partner with DSWA and Ameresco on this project. Many people have no idea that methane gas can be used to generate energy. We are excited to seize on the opportunity to turn that gas into energy for Co-op members." - Bill Andrew, President & CEO of Delaware Electric Cooperative | Learn More →