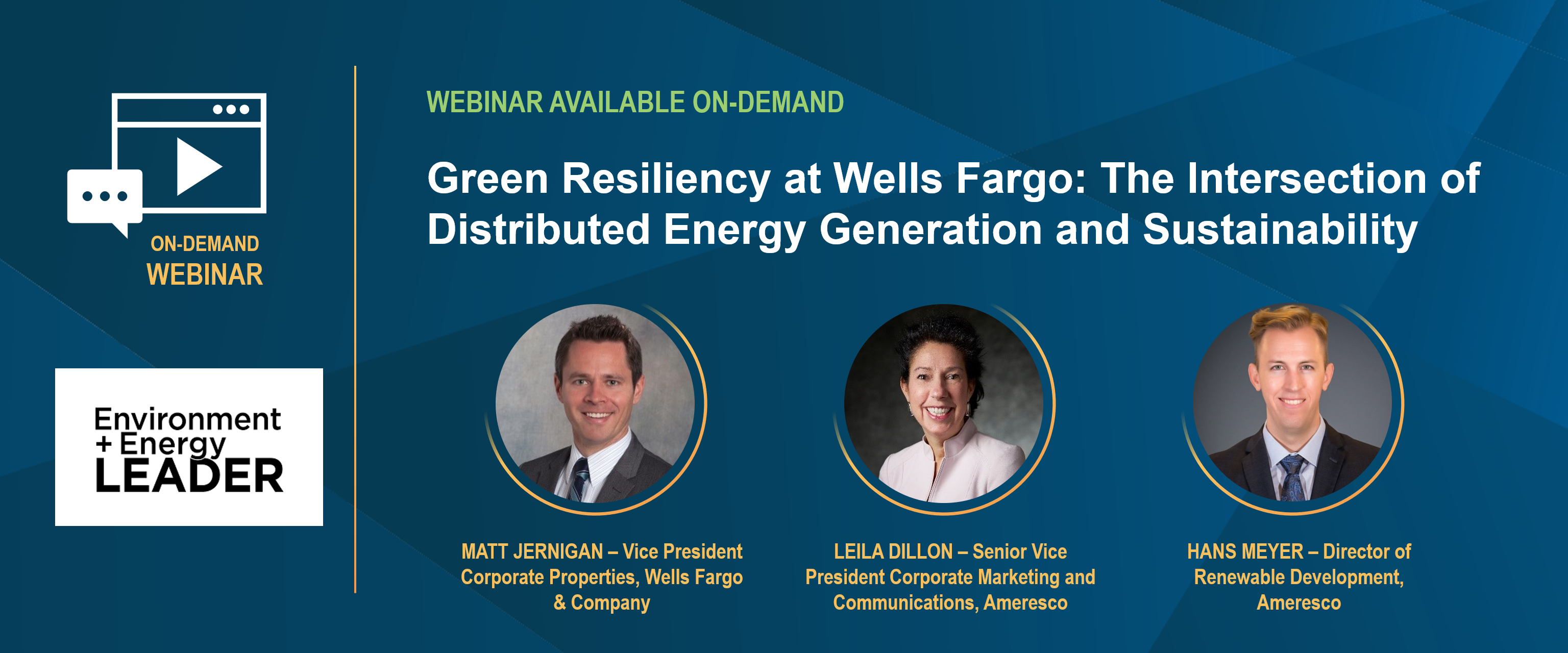 FREE ON-DEMAND Webinar
Green resiliency at wells fargo:
the intersection of distributed energy generation and sustainability
The energy industry is experiencing a great transformation. As economies and organizations restore a semblance of business as usual, an opportunity sits before us. "Normal" has undoubtedly changed. There is a critical emphasis on combatting climate change, severe weather, and grid volatility – all of which have a costly impact to business and society. In rebuilding our communities, we have the opportunity to lay the groundwork for a brighter clean energy future with Green Resiliency. Join this webinar to learn from Wells Fargo, a leading financial services company, about how their on-site renewables are laying the groundwork for a more sustainable future, one renewable and resilient step at a time.
Speakers:

Matt Jernigan:

Vice President Corporate Properties,

Wells Fargo & Company

Leila Dillon

:

Senior Vice President Corporate Marketing and Communications,

Ameresco

Hans Meyer

:

Director of Renewable Development, Ameresco

Duration: 60 minutes
Originally Aired: Environment + Energy Leader
Complete the form at right to Watch the webinar on-demand for free ➔
REGISTER FOR ON-DEMAND ACCESS TO THE WEBINAR ➔