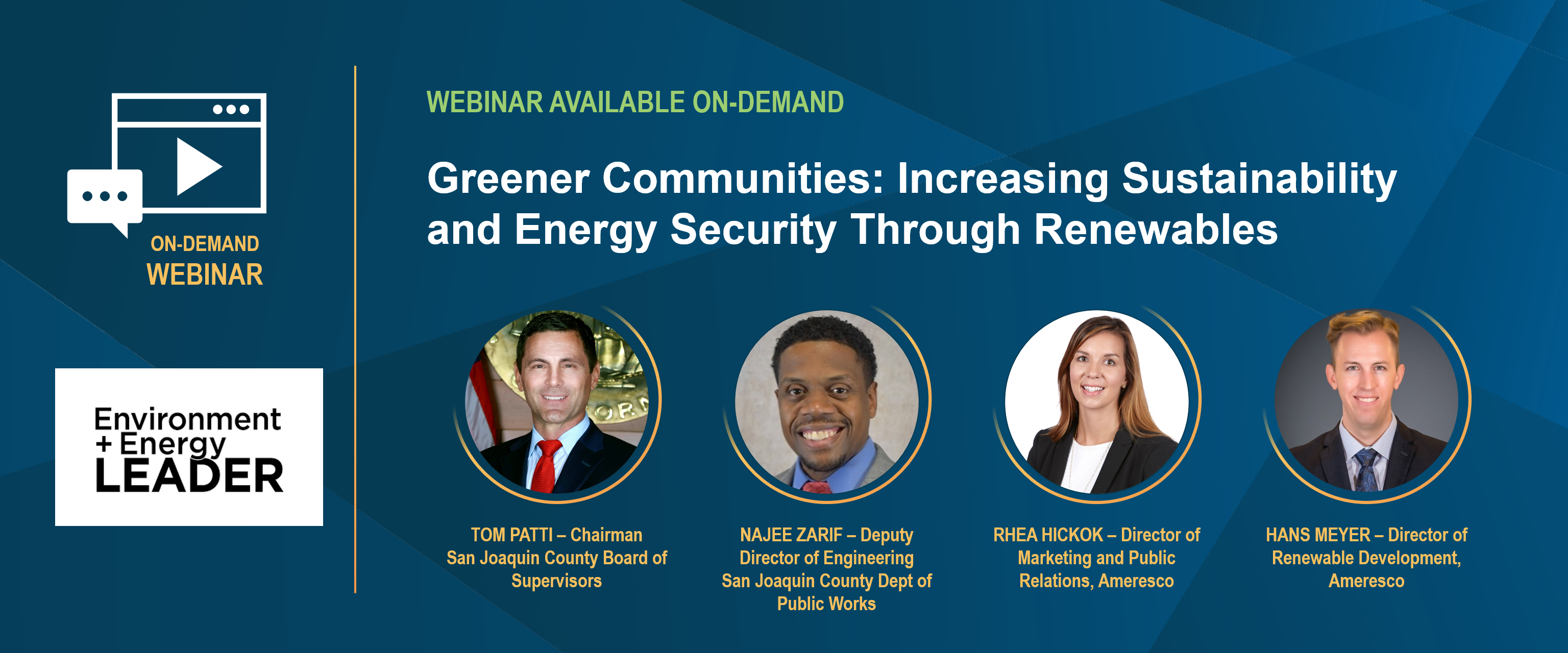 FREE ON-DEMAND Webinar
Greener Communities:
Increasing sustainability
and Energy Security Through Renewables
As severe weather and grid volatility have become more commonplace, organizations and communities are considering their plans for the future related to sustainability and energy security. Many aren't sure where to begin when it comes to prioritizing renewables and energy security amongst other demands in their organizations and communities. Join this webinar to learn from representatives at San Joaquin County who continue to champion initiatives to address both through innovative methods such as a landfill gas to energy plant and a 5.3 MW ground-mount solar energy system on un-utilized landfill land. Learn how an organization or community can think outside of the box with renewables to increase their sustainability and energy security.
Key Questions Answered in this Webinar:

Where do I begin to start my sustainability and energy security journey?

How have individuals at San Joaquin County championed the adoption of innovative renewable energy installations?

What benefits are the initiatives providing to San Joaquin County, both financially and environmentally?
Speakers:

Najee Zarif – Deputy Director of Engineering, San Joaquin County Public Works
Tom Patti – Chairman, BOS San Joaquin County
Hans Meyer – Director of Renewable Development, Ameresco
Rhea Hickok – Director, Marketing and Public Relations, Ameresco

Duration: 34 minutes
Originally Aired: Environment + Energy Leader
Complete the form at right to Watch the webinar on-demand for free ➔
REGISTER FOR ON-DEMAND ACCESS TO THE WEBINAR ➔