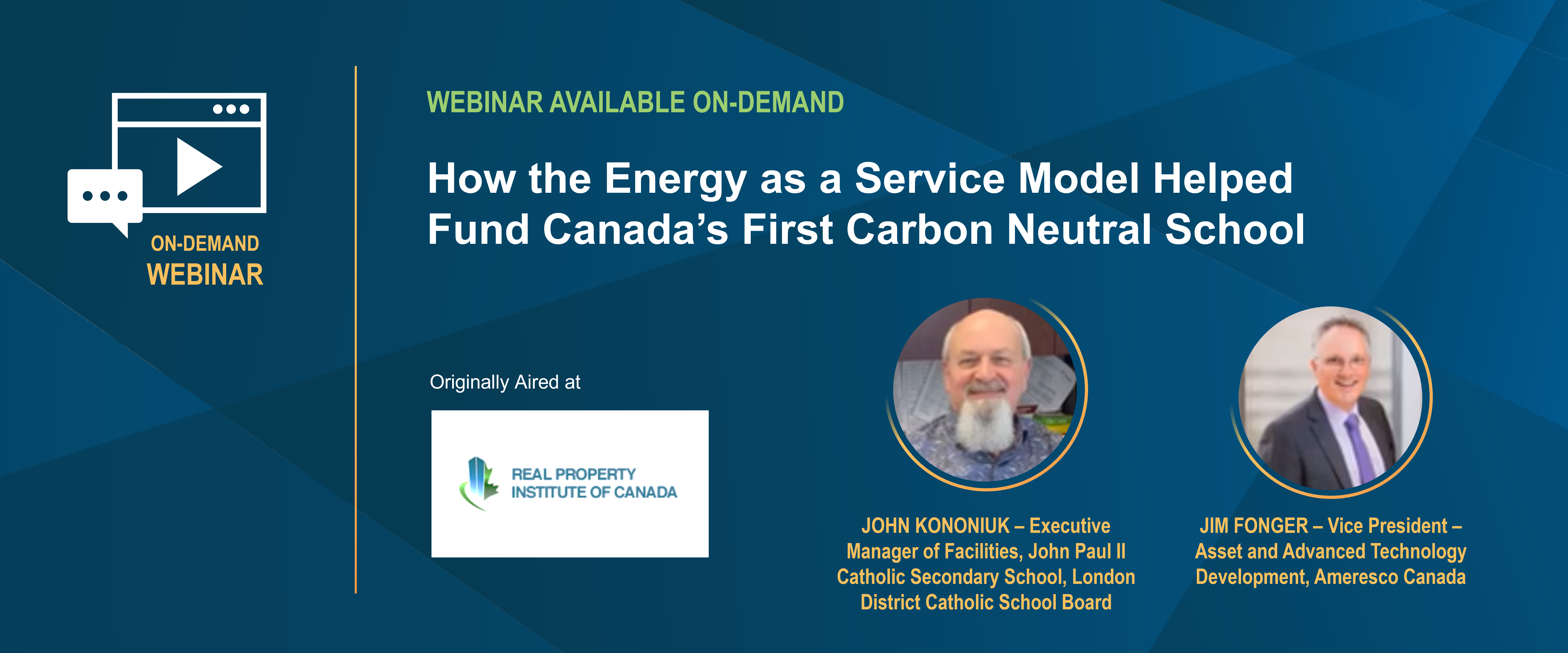 FREE ON-DEMAND Webinar
How the Energy as a Service Model Helped Fund Canada's First Carbon Neutral School
During this webinar, Jim Fonger and John Kononiuk will present a $9.7 million case study in which John Paul II Catholic Secondary School (JP II) in Ontario, Canada, completed the implementation of an energy efficiency project in 2020, aimed at increasing cost savings, lowering emissions and creating an environment more conducive to learning. With the addition of the microgrid's energy storage system, JP II became Canada's first carbon neutral school.

Maxime Saint-Denis, from the Real Property Services Branch at Public Services and Procurement Canada, will moderate the session to show how the energy as a service concept is relevant in a Federal context to help advance the implementation of the Greening of Government Strategy.


This Webinar Will Teach You:

How the energy as a service model relates to targets in the Greening of Government Strategy;

How to approach the first steps in your energy neutrality journey;

How the EaaS financing model will allow similar campuses to adopt renewable energy in an economically viable way; and,

How a complex project seemingly far beyond a facility's budget can be completed through flexible funding and adaptation.
Speakers:

John Kononiuk – Executive Manager of Facilities, John Paul II Catholic Secondary School, London District Catholic School Board
Jim Fonger – Vice President – Asset and Advanced Technology Development, Ameresco Canada

Duration: 60 minutes
Originally Aired: Real Property Institute of Canada
Complete the form at right to Watch the webinar on-demand for free ➔
REGISTER FOR ON-DEMAND ACCESS TO THE WEBINAR ➔