Top 5 Ways to Demonstrate Your Commitment to Sustainability
Looking for tangible ways to reduce energy costs and carbon emissions of your campus? K-12 and university sustainability goals at top of mind? Need to address today's climate-concerned students and faculty? Not sure how to finance the changes?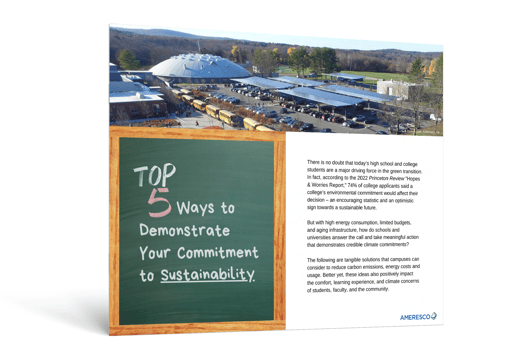 Download this free resource to learn about five clean energy solutions that help reduce contributions to climate change and innovative funding models that can make them pencil. From renewable energy to clean energy curriculum, these solutions will reduce energy consumption and costs while engaging the next generation of energy leaders.