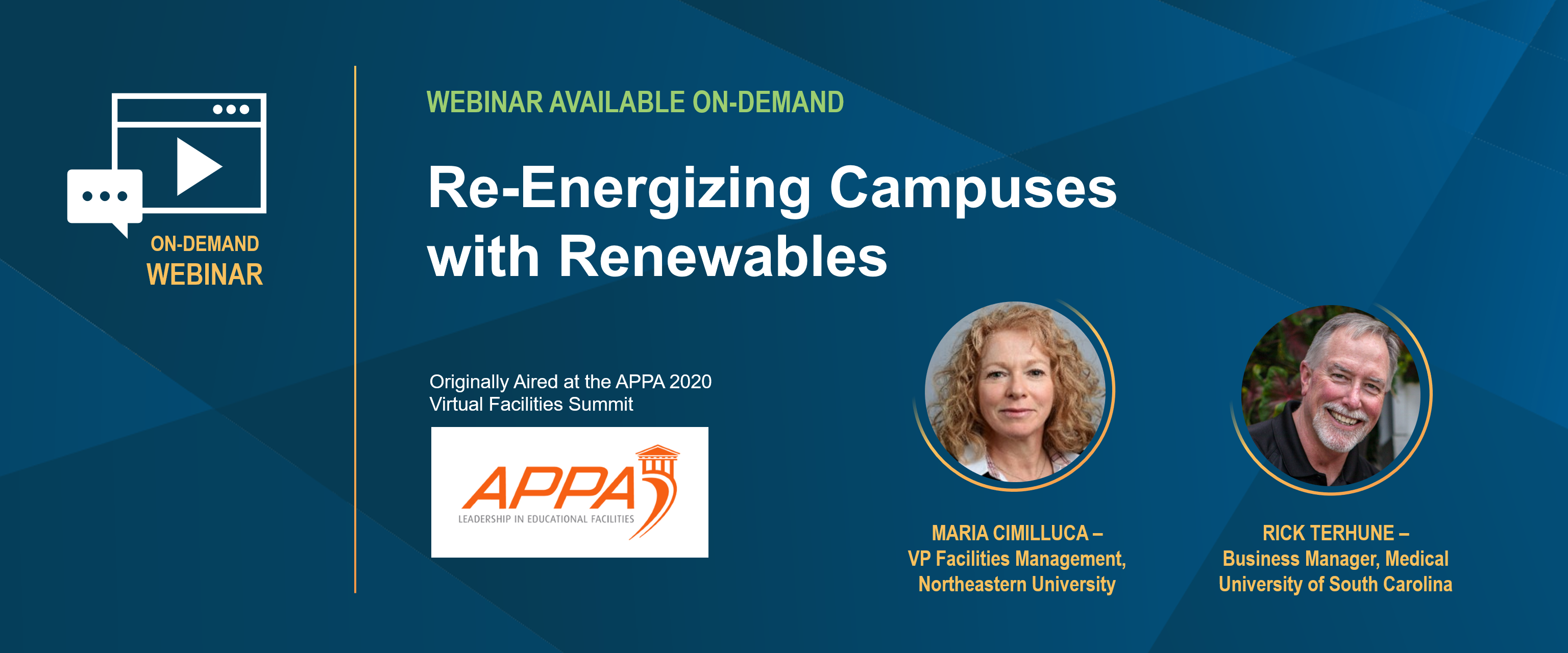 FREE ON-DEMAND Webinar
Re-Energizing Campuses with Renewables


Abstract: Campus-wide energy projects can at first seem complex and costly, but as this session will illustrate, they don't have to be. Speakers from Northeastern University and Medical University of South Carolina will describe the energy conservation measures they have implemented and showcase the on-site sources of renewable energy they have created, that have stabilized operational costs, optimized energy resiliency, and advanced the overall sustainability goals of their organizations.
Participants will gain an understanding of the latest energy services, solutions and technologies that are modernizing and future-proofing today's top colleges and universities.

Participants will learn about the various financing options available to implement energy conservation measures and develop new sources of on-site renewable energy in a budget-neutral manner (e.g., ESPCs).

Participants will learn how championing sustainability will excite and inspire current and prospective students, faculty, alumni and other institutional stakeholders, and the various benefits that doing so provides.

Participants will have identified potential operational and logistical obstacles they might encounter in their own campus energy projects and be better prepared to avoid or overcome them if they arise.

Speakers:
Maria Cimilluca: VP Facilities Management, Northeastern University
Rick Terhune: Business Manager, Medical University of South Carolina
Duration: 1 hour
Originally Aired:
APPA 2020 Virtual Facilities Summit
Complete the form at right to Watch the webinar on-demand for free ➔